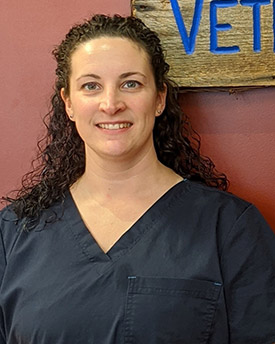 Amanda joined our team in February with 15 years experience as a veterinary
technician. Amanda is an avid lover of Pitbulls and Doberman Pinschers.
Outside of work she enjoys spending time with her family which includes one
cat named Leia, and camping when ever possible. She also enjoys spending
time outside, horseback riding, or really doing anything at the barn!